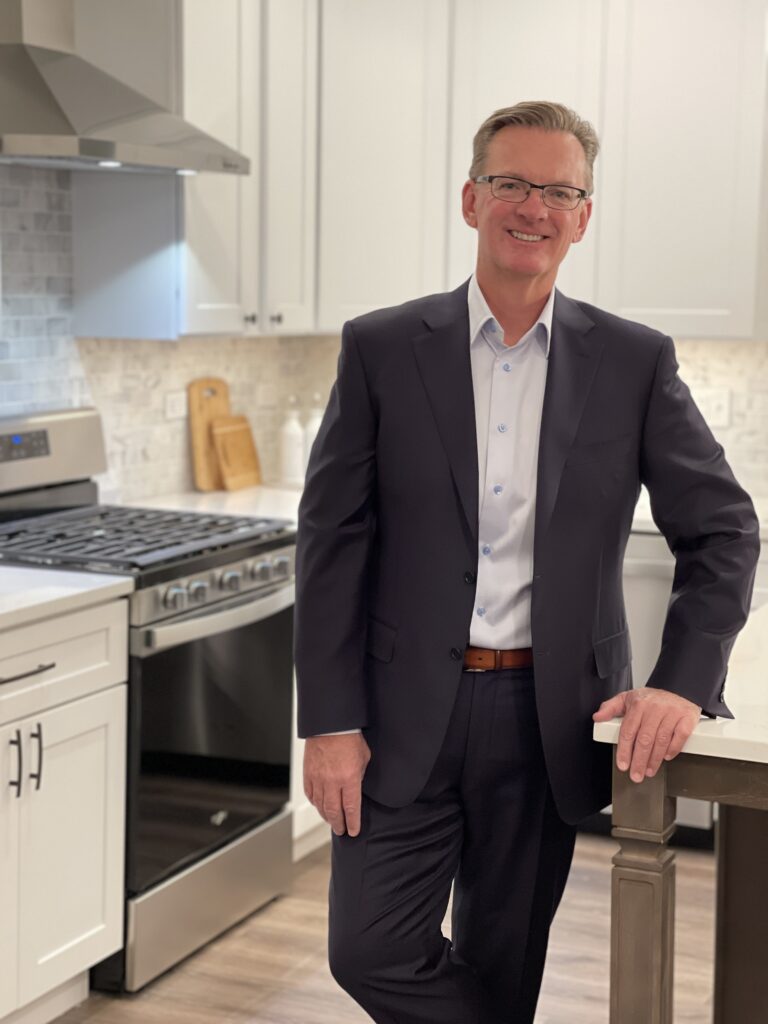 A powerhouse producer since 1999 with an impressive Billion Dollars in career sales, Mike has an unmatched understanding of real estate.
Mike has worked in every area of the industry, representing sellers, buyers, investors, builders, and banks, in both residential and commercial markets. He maintains an impeccable reputation only an industry leader can boast.
Mike has relocated his personal residence 10 times, which has only aided his unparalleled accuracy on local home values and trends. Mike's knowledge of the housing market has been compared by clients to that of a sports fanatic, except Mike smoothly recites neighborhood facts rather than player stats. His passion for the strategy behind real estate — coupled with dozens of flips/flops, and construction development projects — gives Mike the intellect as well as the aptitude to deliver unequaled service to his clients.
Mike and his wife Kathie have been married for 30 years and have three grown children: Andrew, a real estate agent with Mike McCatty Group; Nathan, a financial advisor with Edward Jones in Lockport; and Sarah (Myla), who is a cosmetologist at Michael Graham Salon in Naperville. Working 24/7 is a fact, not a slogan for Mike.
In his free time enjoys land development and new real estate opportunities. A real estate purchase is one of the largest milestones in a person's life; entrusting someone with both the experience and passion for the industry is a must.
When you're ready, Call/Text Mike at 708.945.2121
 Email: mike@mccattyrealestate.com